ON STAGE I
Some random photos of me performing. xx
'Charity Street Concert' / Korea
Connie performed two songs at a street charity event in Gangnam, Seoul.
It was a concert in aid of the national 'Sharing Hope 2009 Campaign' - it used a cherry logo for promo badges etc.
Mini Showcase - Dome City / Japan
Connie performed at a Mini Showcase on the La Qua Stage in Tokyo's Dome city. She sang Over The Rainbow, Wonderful World, I Will Always Love You, and Favorite Things (acapella).
Connie appeared on the Dzien Dobry program on TVN in Warsaw, Poland. She performs Three Little Birds and I Will Always Love You. / 2008
CONCERT AT EWHA UNIVERSITY
Connie performed her first longest concert at EWHA University where she sang 8 songs. / Korea 2008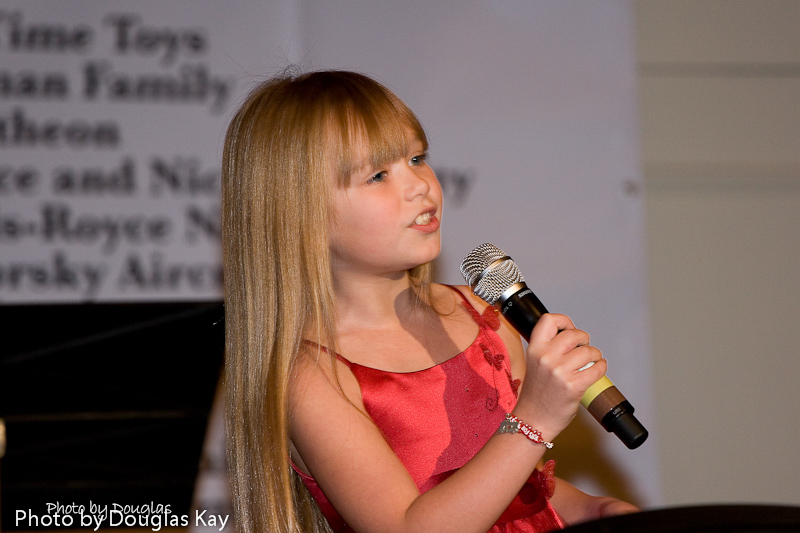 Toys For Tots Kickoff Luncheon / Littlest Ambassador/ North America
As ambassador for the Toys for Tots program, Connie performed at the National Toys for Tots Campaign 2009 Kick-Off Luncheon at the Hilton Alexandria (Va.) Mark Center on her ninth birthday, Nov 20, 2009.
Photo by Douglas
G20 World Leader Summit
Connie opened the G20 World Leader Summit 'Road for Hope' Concert, held at KBS Hall, with Over The Rainbow / 2010 Korea
BTV Global Spring Festival Gala / China
Connie Talbot performs on the stage during BTV Global Spring Festival Gala recording on January 11, 2011 in Beijing, China.
YOUNG VOICES
Young Voices has staged the largest children's choir concerts in the world.
Guinness World Record : The most backing singers to one vocalist was 6,031 and was achieved by Young Voices (UK) accompanying Connie Talbot (UK) at The O2 Arena, London, UK, on 6 March 2012. Connie Talbot performed her own version of Run (originally by Snow Patrol) with a 7 piece band led by conductor David Lawrence. The running time of the performance was 5 minutes 6 seconds. The Young Voices backing singers performed basic dance moves as part of their performance to an audience of 8,929 people.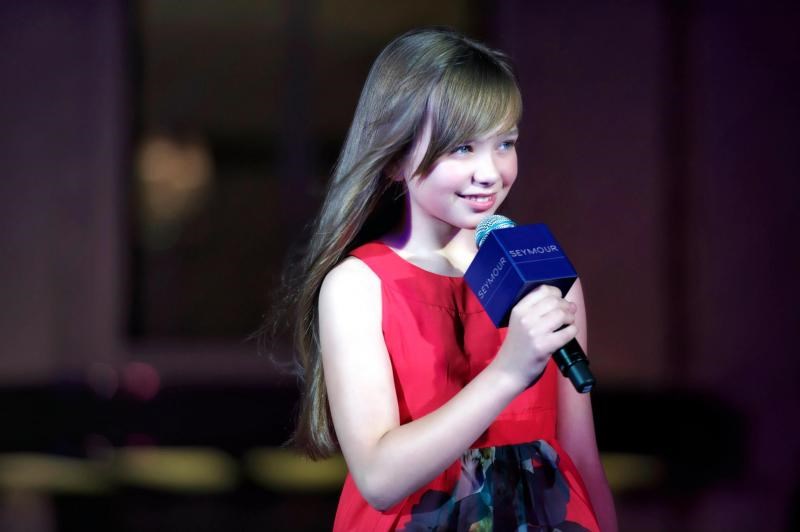 "In celebration of the timeless and enduring legacy of classical European architecture Wing Tai Asia cordially invites you to spend a memorable evening with Connie Talbot, the young singing sensation with more than 2 billion hits on YouTube, while enjoying the shimmering night sights of the Victoria harbour." / 2012
 
Photos : Eastwood City Mall / Philippines 2012
Connie promoted her new album 'Beautiful World' at Lucky Plaza in Chinatown, Venice Piazza at McKinley and Eastwood Mall at Eastwood City. Although she didn't do any concerts, she sang a few songs at the malls to the delight of her fans who were mostly kids accompanied by parents. Although it only took her a few minutes to sing, she spent hours signing autographs, posing for photos and chatting with the fans. / Philstar
Also Connie Talbot graced the number 1 Noontime show in the Philippines 'Eat Bulaga' on December 17-Monday, as she sang 'Somewhere Over The Rainbow' and had little chat and dance with little Ryzza . Eat Bulaga holds the record of being the longest-running noontime variety program on air in the history of local television.
INDONESIA WELCOMES CONNIE TALBOT
Connie visit Jakarta for the promotion of her new album Beautiful World. Few hours after her arrival Connie visit Blossom Lestari Orphanage (second photo / © kapanlagi.com). There Connie donate some stuff and share the joy together, not stingy she was singing "Somewhere Over The Rainbow" and also eat with the orphans. Connie Talbot weve radiated joy on her face, and talk every chance she kept smiling and laughing.
Then Connie singing performance at the Little Stage Indola 2012 in studio 1 RCTI, Kebon Jeruk, Jakarta (first photo / © antarafoto). Also Connie appeared in performances Mini Show Disney Princess Pageant at Central Park, Jakarta, (third photo / @ConnieTalbot_ID) and had a meet and greet with conniefriends.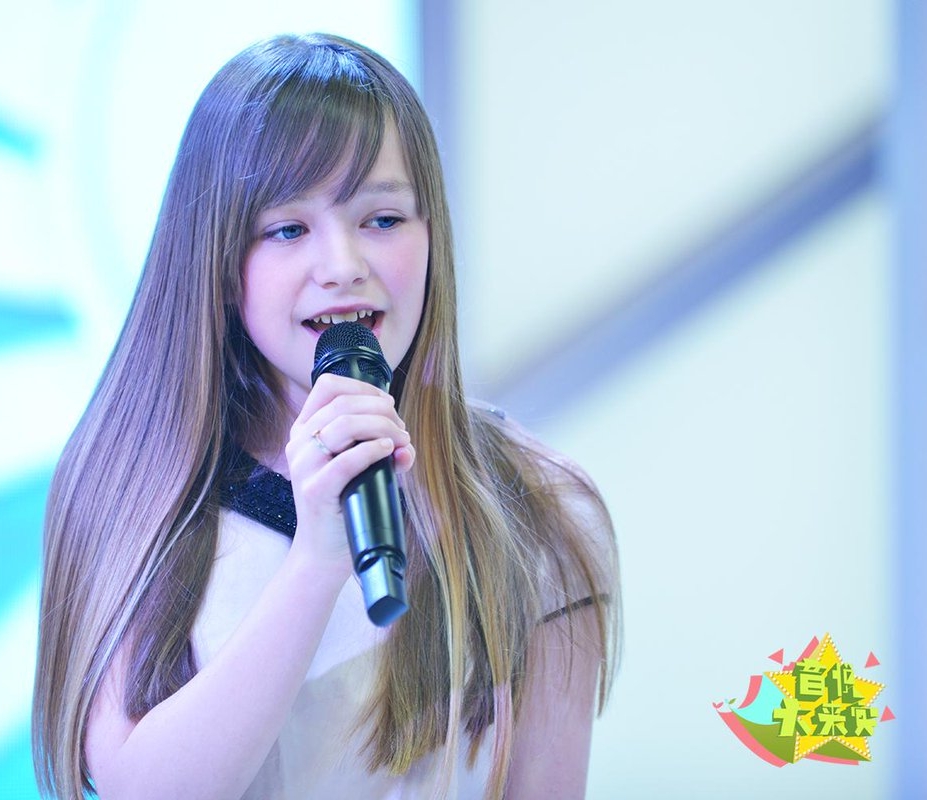 Connie visits Beijing, China
Connie went to China for her 'Meet in Beijing' concert at Beijing Poly Theatre . Aside from that she also performed (the photo) on China TV then did some interviews. She visited the Great Wall of China during her free time there. / MAY 2013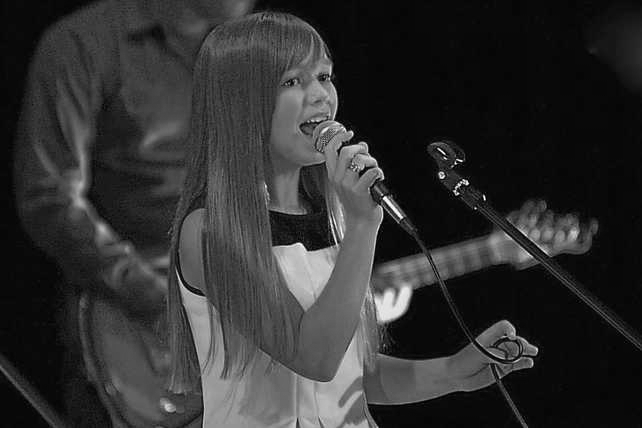 African Childrens Choir in Concert with Connie
Songbird Connie Talbot joined the world famous African Children's Choir for a performance in her hometown – and learned that a school was being named in her honour. /
Tribute to Connie, her love for African children and in recognition for the great friendship that has grown between her and the African Children's Choir, Connie gets a great tribute and an incredible honour bestowed.